Quincy Chiropractor Offers Family Wellness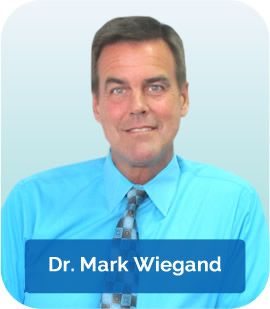 Discover Vibrant Health at Family Chiropractic & Wellness Center
Quincy Chiropractor Dr. Mark Wiegand has a reputation for excellence in custom-designed family health and wellness care. At Family Chiropractic & Wellness Center, he welcomes all members of the family, from newborns and teens to adults and seniors. It's his passion to deliver gentle chiropractic care based on the critical factors of age, history of trauma, lifestyle habits and level of pain.
We pride ourselves on our friendly, personal approach and never subject our patients to a standard cookie-cutter approach in treatment scheduling. Our goal is to get you out of pain in the shortest amount of time possible, using the very best in state-of-the-art chiropractic techniques and therapies.
Our Commitment to Helping You
We respectfully ask our patients to allow us two weeks to consistently deliver high-quality chiropractic care to correct their problem. This is usually more than a sufficient amount of time to see measurable results. It's our promise to you that if we don't see significant improvement within those two weeks, we won't waste your time or money in prolonging treatment.
We're almost always able to help our patients within a very short time frame, and we do this with the aid of several adjunctive on-site therapies: ultrasound, electrical muscle stimulation and professional massage. Our intention is to give you the results you want and need.
We Care and We Listen
You'll find our office to be a welcoming, caring place where personal relationships flourish. We like to keep things informal, and it's wonderful to see our patients have fun and enjoy their visits with us while they heal. Some of our greatest feedback is "Great chiropractor! Dr. Mark has fixed many issues I have had for many years. I feel great and get relief from pain every time I go see him. I definitely recommend him to anyone."
We'd love to have you join our happy practice family and experience the many benefits of chiropractic care. We take same-day appointments and feature on-site X-rays for your convenience. We also accept most insurance and provide free parking. Contact us today!
---
Dr. Mark Wiegand | Chiropractor in Quincy | (217) 222-5100